Captivate customers, clients, and co-workers.
Businesses often rely on data, facts, and figures to communicate value. Great for robots, but not for humans. We make decisions emotionally, which is why storytelling is so effective.
Cut Through the Noise
Companies scramble to produce mountains of content. Sadly, most of it falls on deaf ears when it doesn't tell a story.
Prewrite makes storytelling easier, no matter who you want to reach.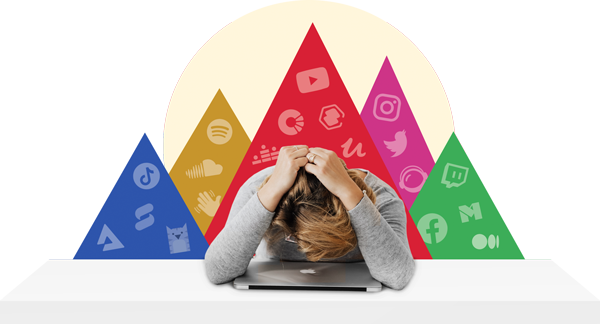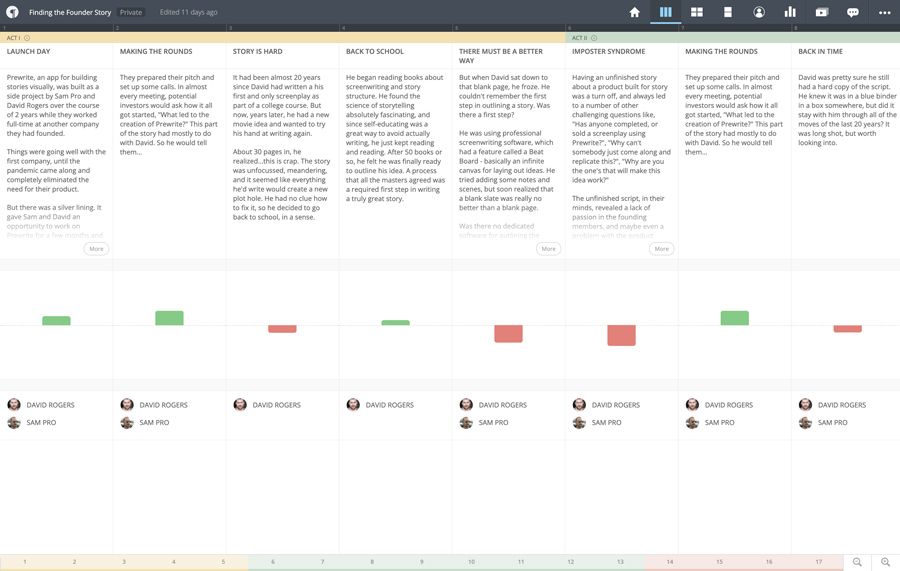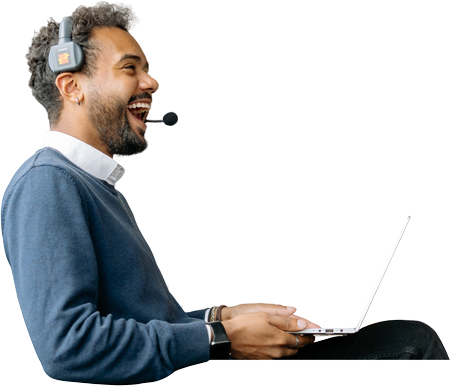 Persuade with Power
A sales script is just that, words on a page. A story, on the other hand, is an emotional journey that's likely to end with a "yes".
Prewrite helps plan this path to conversion in a format that's easily understood by your team.
Lead with Story
Inspire and affect real change with your training programs. Help trainees discover and live their own success stories.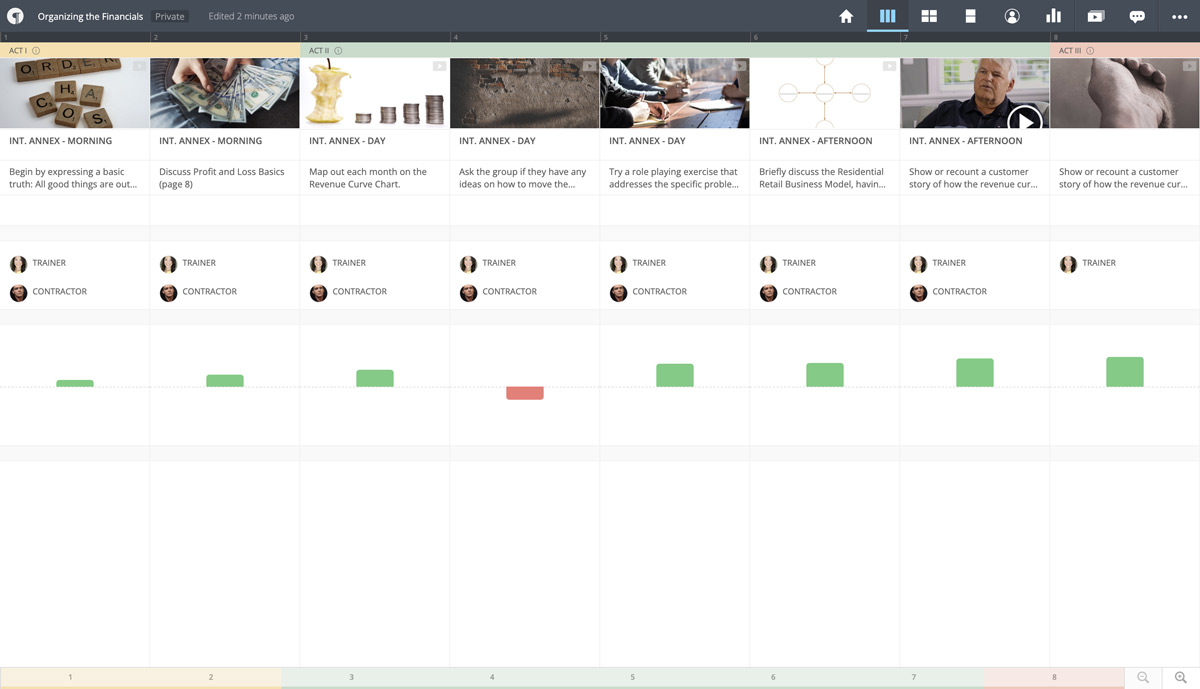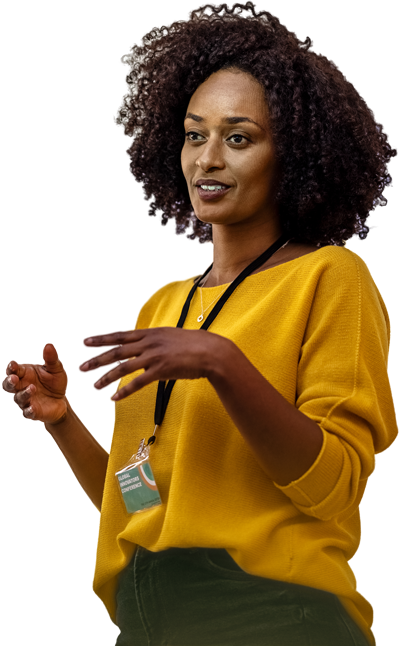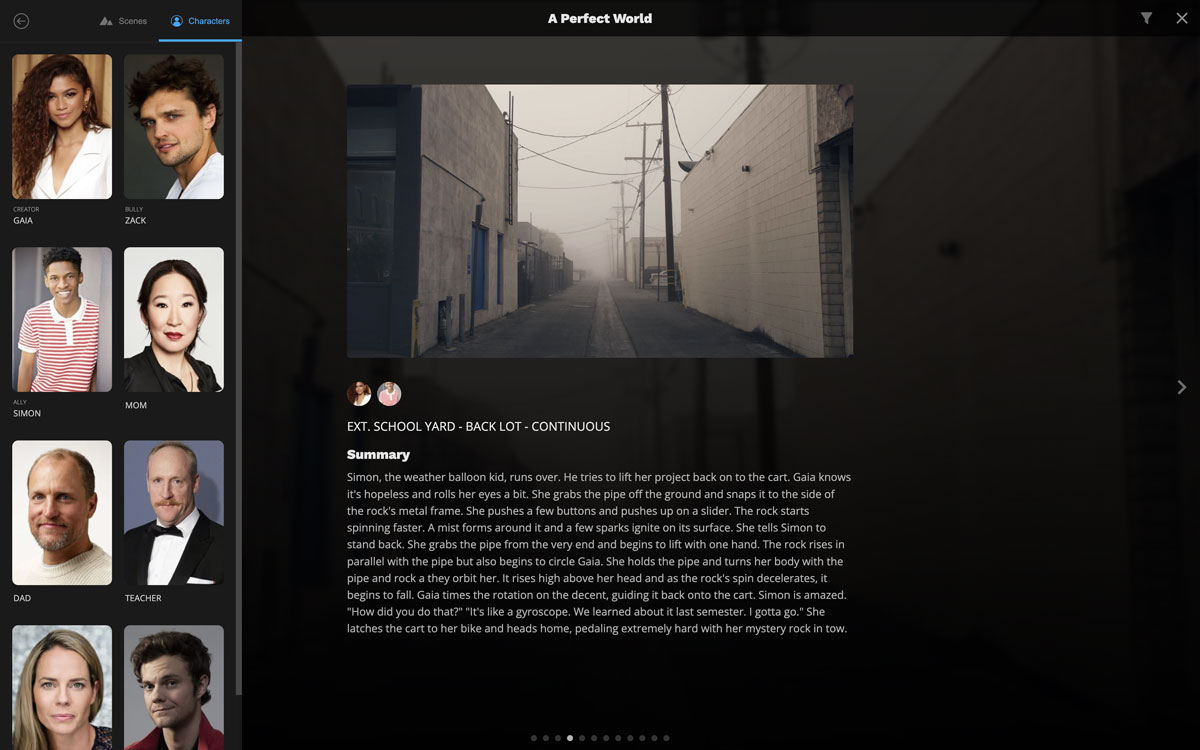 Present With Ease
A pitch deck is built automatically as you work, fully customizable, and is always just a click away.
No matter the stage of development, Prewrite stories are always ready to be pitched.