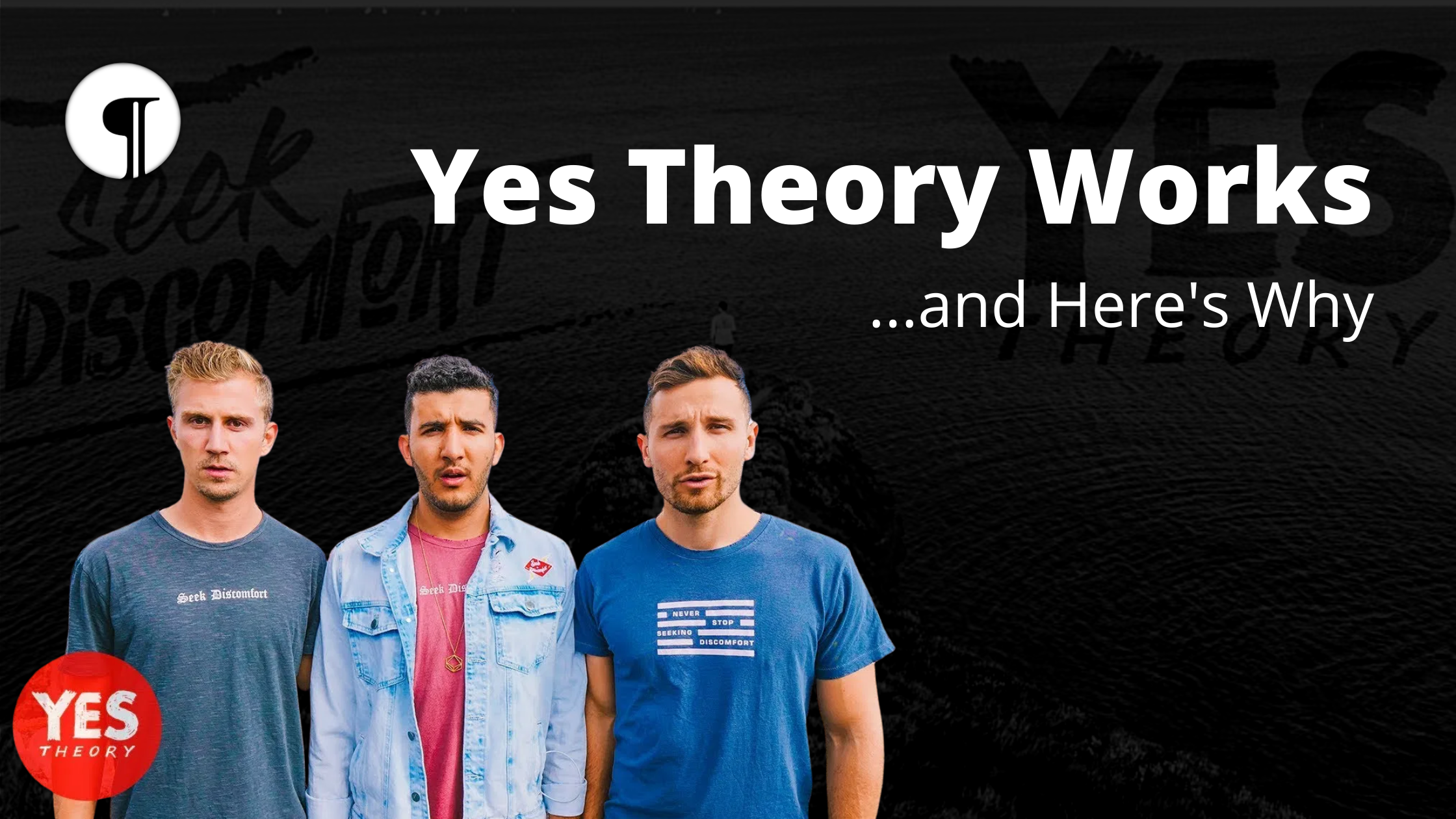 The world of visual media is a vast, endless sea filled with content of all shapes and sizes. Nowadays, you can learn a new instrument, speak a new language, or even explore other countries… all from the comfort of your couch.
But sometimes, you come across certain pieces of content that stand out from the rest. They just work.
Yes Theory's YouTube videos undoubtedly fall under that category. Boasting over 6.6M subscribers and 755M views total, this dream team made up of Thomas Brag, Ammar Kandil, and Matt Dajer has set a standard in the entertainment industry. If you don't believe us, take a look for yourself with some examples.
With over 2.6M views and 125K likes, this YouTube video speaks volumes to Yes Theory's all-around success.
Right off the bat, it's obvious that Yes Theory thoroughly plans and structures their content, and this video takes full advantage of its intro, the main content, and a conclusion.
Thomas Brag starts off narrating the video with a voiceover. He introduces the village he'll be exploring, as well as his cinematographer friend Cory, with whom he'll be traveling. Thomas also makes the decision to bring along two of his subscribers, showing the viewers his appreciation for dedicated, loyal fans.
In the main content of the video, Yes Theory does a fantastic job of showcasing the abandoned village they're exploring. Thomas switches back and forth between panned-out scenery shots and a personal camera for interacting directly with the audience.
The video concludes with a farewell to the village, a couple of calls-to-action, and a thank you to the sponsor. Thomas then engages the viewers further by teasing another video to come the following week.
Adventurous folk love to explore… but not everyone has the ability or resources to do so. When you watch Yes Theory's videos, it's like you're right there along with the team. You see what they see; you feel what they feel in the moment. You, too, are trekking through the eerie, snow-covered castles in the countryside of Turkey.
It's not an easy thing to pull off, and that is precisely one of the many reasons that make these guys so special.
See Prewrite's full video breakdown here. (opens new window)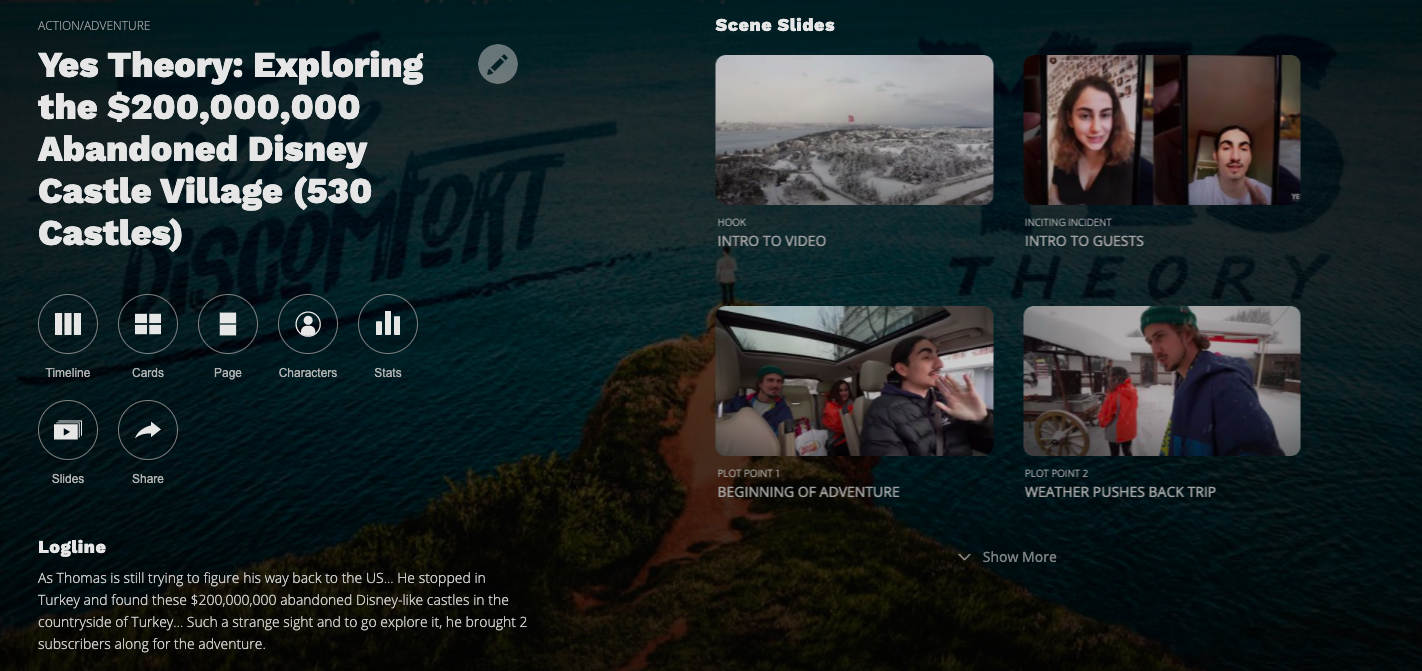 Here's yet another example of Yes Theory's successful videos, with over 4.4M views and 182K likes. Once again, this masterpiece is efficiently prepared and structured with three parts.
Thomas begins the video by introducing the place he'll be exploring, and then making a special announcement about his team's brand, Seek Discomfort.
For the main content, the viewers are able to explore the islands right along with Thomas. By switching between scenes of the livable, man-made islands and the construction going on in the middle of them, Yes Theory allows the audience to feel the same shock as if they're standing on the islands themselves. In addition, Thomas interviews the Chairman of the islands, offering even more interesting background information.
The video wraps up with a call-to-action and goodbye to the viewers. Thomas clearly demonstrates his gratitude for each and every one of his fans, and he effortlessly works a request to subscribe and visit his website into the sendoff.
Yes Theory does a tremendous job at engaging their fans in order to meet their goals. They allude to social media posts, they offer incentives to viewers, and they even bring their fans along on adventures. With a set goal for the year to hit 10M subscribers, it's clear that they're well on their way.
See Prewrite's full video breakdown here. (opens new window)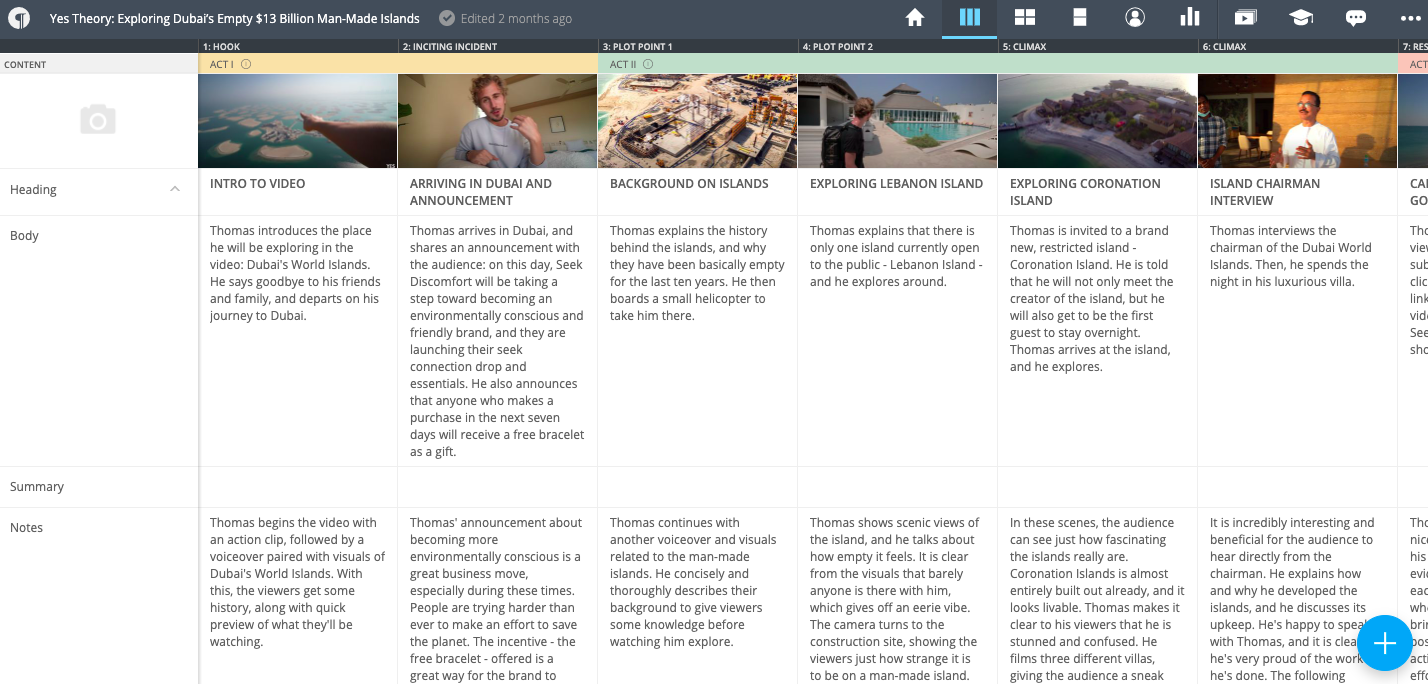 # In the End, Seek Discomfort
At the very core of what they do, Yes Theory creates inimitable content. They believe that "life's greatest moments and deepest connections exist outside your comfort zone," and it's evident in the videos they produce.
This piece of advice can and should go for all creators. While it's familiar and convenient to stick to what you know, sometimes you've just got to take that risk to make it to the next level.
Learn from Yes Theory - the amazing things they pull off are far from simple. And because of that, they've built an empire that soars beyond the realm of entertainment.