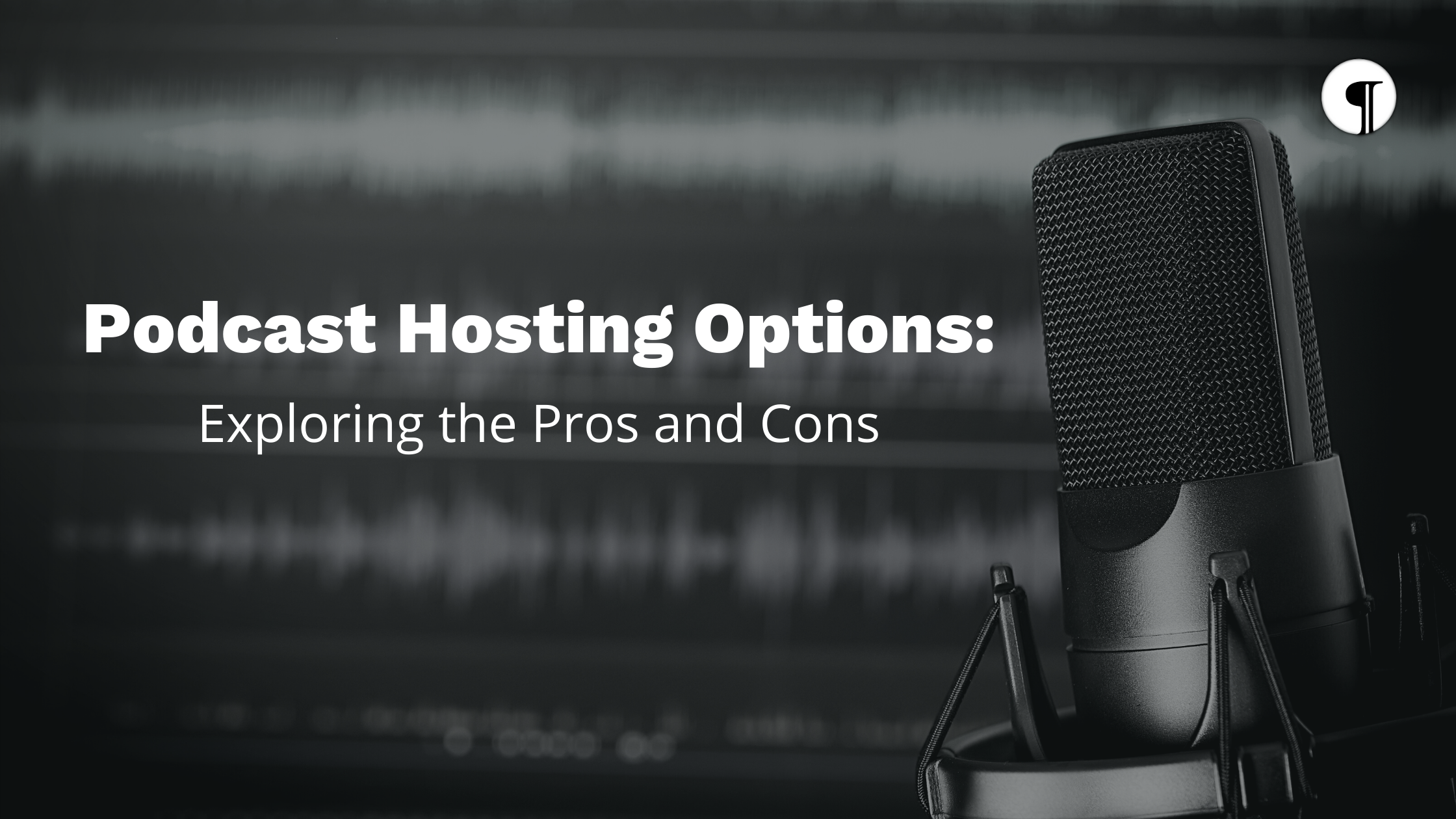 If you're looking to start a podcast, you'll need to sign up with a hosting platform to store your work and create your podcast feed. There are many different companies, so you'll have to choose the right one that best meets your podcasting needs.
In this post, we'll explore the following hosting platforms:
Anchor
Buzzsprout
Castos
Transistor
Anchor by Spotify, "the easiest way to make a podcast," is a great option for podcast hosting. With Anchor, you're able to create, distribute, and monetize your podcast - all for free.
# Anchor Features:
Free, unlimited hosting: you own the rights to all of your content and can host unlimited episodes for free, always
Automatic distribution to all major listening apps: reach a wider audience instantly with one-step distribution, or manage your RSS feed and distribute your podcast yourself
Accurate, reliable analytics - all in one place: detailed, IAB 2.0-certified metrics to better measure your audience and help your show grow are all available in a single dashboard
Performance tools to help grow your audience: engagement insights help you see where your Spotify listeners are dropping off, so you can plan your podcast around the content that performs best
Unique insights on where and how your listeners are tuning in: audience breakdowns on aggregated age, gender, geolocation, and listening apps help you learn more about your Spotify listeners, so you can better tailor your content
Listener support: an optional button on your Anchor profile lets listeners donate monthly - and they don't even need an Anchor account to chip in
Ads, read by you - with Anchor Sponsorships, record audio ads in your own voice, choose where they go in your episodes, and earn money every time people listen
Flexible recording and uploading: recording tools capture audio straight from your phone, tablet or computer, and sync them across all devices, or you can import existing audio or video
Intuitive episode building: easy-to-visualize building blocks of audio segments don't require any editing; record your audio, arrange your segments, add transitions, and you're set
Exclusive music integration: add any full tracks from Spotify to your episodes, and combine music and conversation to explore the full possibilities of audio
Collaborate with co-hosts, guests, and listeners: multiple people can record with you at the same time, and you can feature your listeners by inviting them to send you a voice message, which you can include in future episodes
Cover art creator: generate custom cover art in seconds, using images and fonts to help ensure your podcast has an eye-catching cover
# Anchor Pricing:
While many podcasting platforms charge money to host and distribute your show, Anchor is 100% free for everyone.
# Anchor Pros:
Completely free - no hosting fees, trial periods, or paywalls
Record from the app, desktop, or browser - with up to 5 people at once
One click distribution
Two monetization features - Listener Support and Anchor Sponsorships
Free and seamless switching
# Anchor Cons:
Awkward audio editor
Weak customer support
Limited marketing and distribution options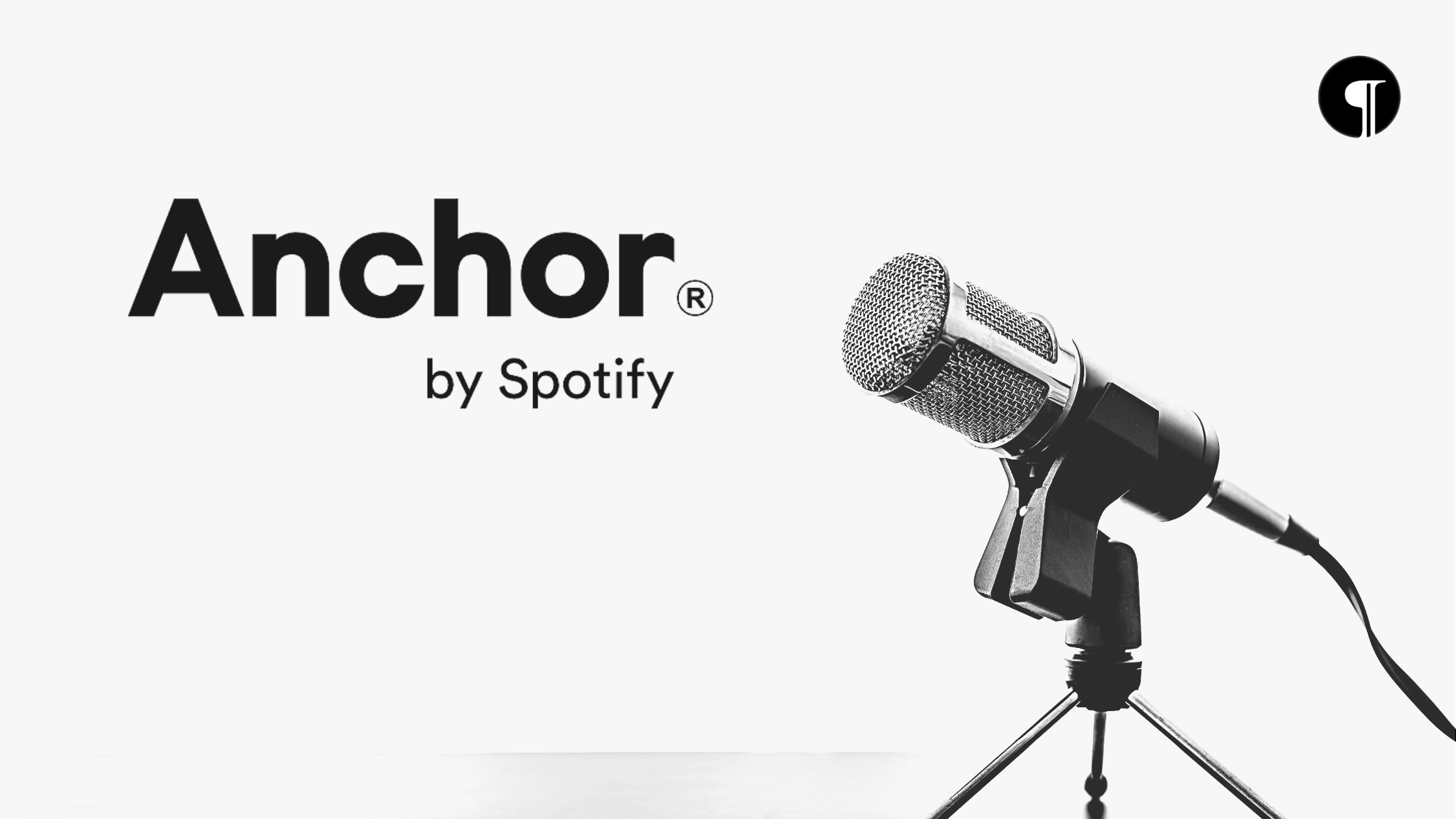 With Buzzsprout, you get a whole lot more than hosting. Buzzsprout gives you an easy way to host, promote, and track your podcast.
# Buzzsprout Features:
Get listed: reach millions of potential listeners by getting your podcast listed in all of the top podcast directories
Advanced podcast statistics to track your progress: get to know your listeners with stats about your total downloads over time, what apps people are using to listen to your podcast, and where people are listening to your podcast
Magic Mastering: use advanced technology to automatically sweeten audio files, and then optimize them to match the industry best practices for spoken word or music heavy productions
Automatic episode optimization: don't worry about file types, bitrates, or ID3 tags - just upload your audio file, and Buzzsprout will optimize your episodes automatically; publish your episode immediately, or schedule the day you'd like your episode to go live
Dynamic Content: add and remove pre-roll and post-roll segments to and from your podcast episodes; send a message to all of your listeners, regardless of the episode they are enjoying
Make your podcast more accessible with transcriptions: transcribe your episodes inside Buzzsprout to make your podcast more accessible to search engines, speed-readers, and the hearing impaired
Podcast player for your website: add a stunning podcast player to your website with just a snippet of code
Monetize your podcast: Buzzsprout partners with some amazing brands to help you generate income from your podcast
Create chapter markers inside of Buzzsprout: chapter markers make it easy for your listeners to navigate to their favorite segments, see what's coming up, or skip spoilers they don't want to hear
Manage multiple podcasts with unlimited team members: create as many podcasts as you like under one account, with as many people as you want to manage your podcast
Learn and grow: Buzzsprout will be with you every step of the way with in-depth podcasting guides, their YouTube channel, a private Facebook community, and award-winning customer support
Buzzsprout works with your existing podcast tools: Buzzsprout integrates with leading podcast tools to give you a seamless experience, and tech-savvy podcasters can connect directly to the Buzzsprout API
Promote your podcast with the Visual Soundbite: stand out on social media with a Visual Soundbite that matches your brand
Celebrate your podcast's success with Buzzsprout: Buzzsprout will send you updates on how your podcast is performing and when you hit important milestones along your podcast journey
Custom podcast website: Buzzsprout will help you create a beautiful website you can make your own
# Buzzsprout Pricing:
Free: includes up to 2 hours of per month; no ads, and episodes are hosted for 90 days
$12/month: includes 3 hours of audio per month; add more content for $4 per hour
$18/month: includes up to 6 hours of audio per month; add more content for $3 per hour
$24/month: includes up to 12 hours of audio per month; add more content for $2 per hour
# Buzzsprout Pros:
Simple user experience, whether you update your first episode or transfer an old show to Buzzsprout
Transparent pricing - manage your own plan based on your needs
Distribution to major podcast directories
Advanced features, such as audio transcription and website creation
Automatic audio optimization with Magic Mastering
# Buzzsprout Cons:
Free plan deletes your files after 90 days
Bandwidth limit that could potentially restrict your number of listeners
Download limits - more than 5,000 downloads could force you to use the Buzzsprout Pro plan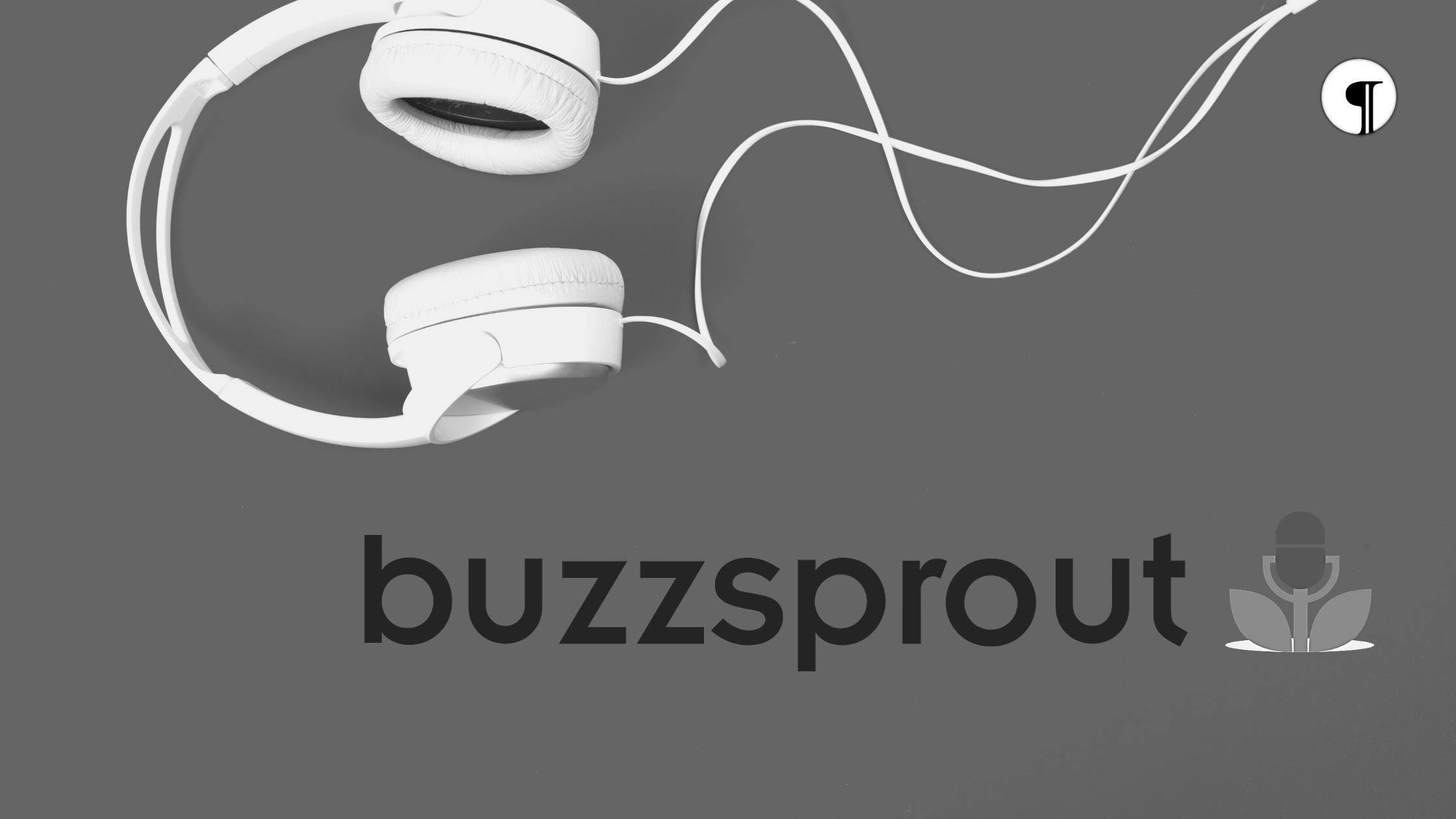 With both public and private podcasts available, Castos gives you the tools to grow your audience, and connect with your community.
# Castos Features:
Podcast hosting without limits: unlimited storage, bandwidth, podcasts, and episodes
Easy, free migrations: one-click import from WordPress to Castos, import an existing podcast into your WordPress site, and white glove migration assistance from any platform
Manage your podcast from WordPress: upload files right from your WordPress dashboard, unique RSS feed for reach podcast show, and dedicated hosting platform for your files
Automated transcripts: pay-as-you-go pricing, downloadable PDF files, boosted SEO reach and improved accessibility
YouTube republishing: repurpose your audio content for broader reach, easy one-click setup, auto-publishes with each episode to your YouTube channel and/or playlist
Personalized podcast webpage: mobile responsive, use your own domain, unique site for each show
Customizable media player: edit show image and colors, embed player anywhere including Wix or Squarespace, unlimited subscribe links for Spotify, Stitcher, iTunes, and more
# Castos Pricing:
Starter: $19/month or $190/year, unlimited episodes and storage, one-click import of previous episodes from elsewhere, in-depth stats
Growth: $49/month or $490/year, same features as Starter, with the extra ability to republish podcasts to YouTube as videos
Pro: $99/month or $990/year, same features as Growth, with the extra ability to host video podcasts
# Castos Pros:
Ability to separate hosting and plugin
Good analytics
Unlimited episodes and storage with all plans
Ability to add metadata in different languages
Option to republish podcasts to YouTube
14-day free trial available
# Castos Cons:
No free plans available
Requires a WordPress site and Wordpress technical knowledge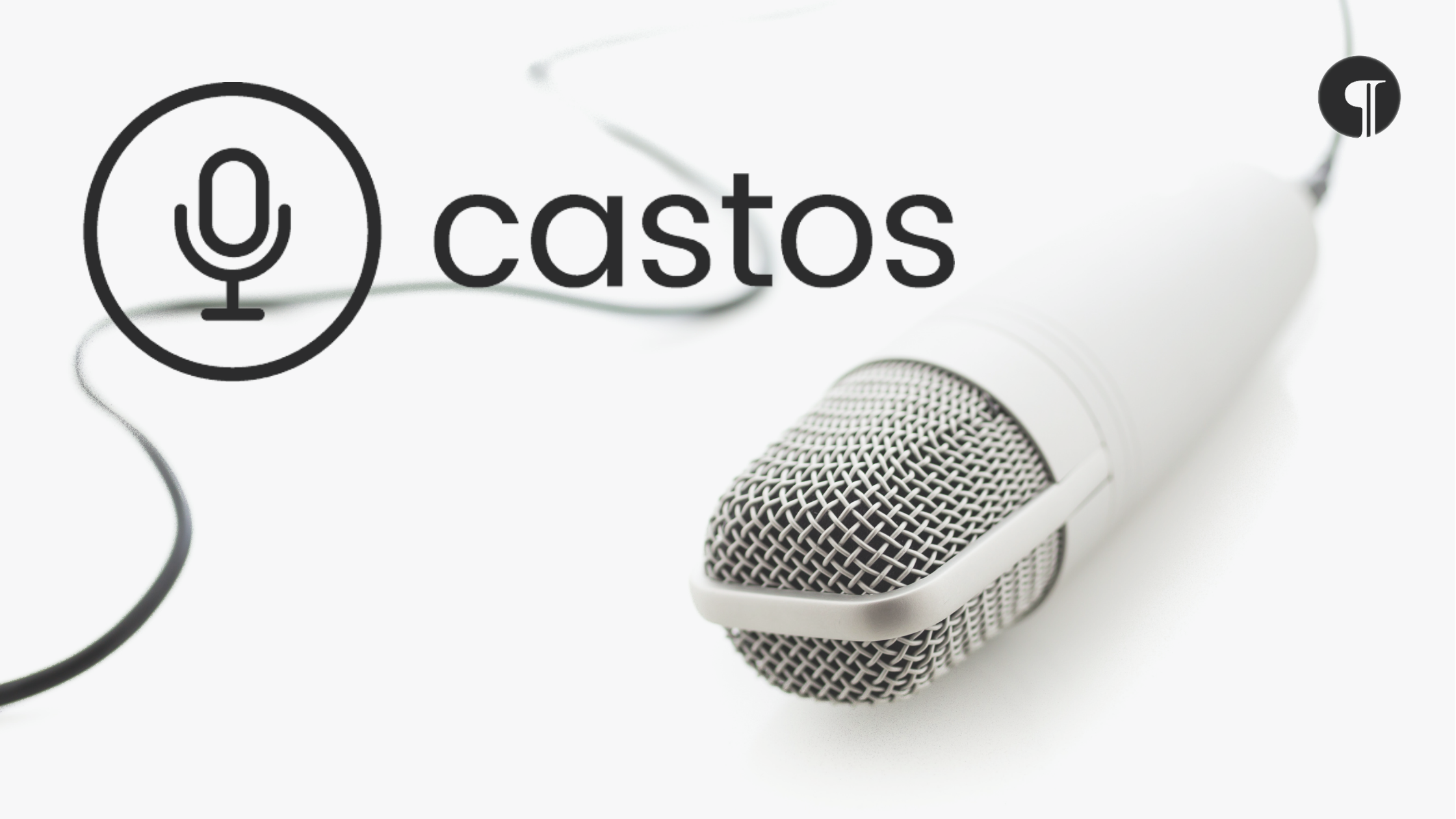 Last but not least, Transistor is another great option for your hosting platform. Creatives, businesses, and professional podcasters trust Transistor with their audio hosting and analytics.
# Transistor Features:
Multiple podcasts on the same hosting account: ability to host unlimited podcasts on your account, for one monthly price
Podcasts analytics: high-level stats that show you how many people listen to each episode, what apps people use, most popular episodes, and more
Easy distribution: 1-click submission to major platforms such as Spotify, Apple, and others
Private podcast: ability to generate a unique, protected RSS feed for each subscriber, allowing the publisher to restrict access to the podcast content

Allows subscribers to subscribe to the podcast in their podcast player, receive new episodes on their phone, and download episodes on their phone for offline listening
# Transistor Pricing:
Starter: $19/month or $190/year, unlimited podcasts, 2 users per podcast, and 10,000 monthly downloads
Professional: $49/month or $490/year, unlimited podcasts, 5 users per podcast, and 50,000 monthly downloads
Business: $99/month or $990/year, unlimited podcasts, 10 users per podcast, and 150,000 monthly downloads
# Transistor Pros:
Ability to host unlimited podcasts
Good analytics
Strong focus on team management
14-day free trial available
# Transistor Cons:
No free plans available
Limited monthly downloads
Inability to remove player branding unless on Business plan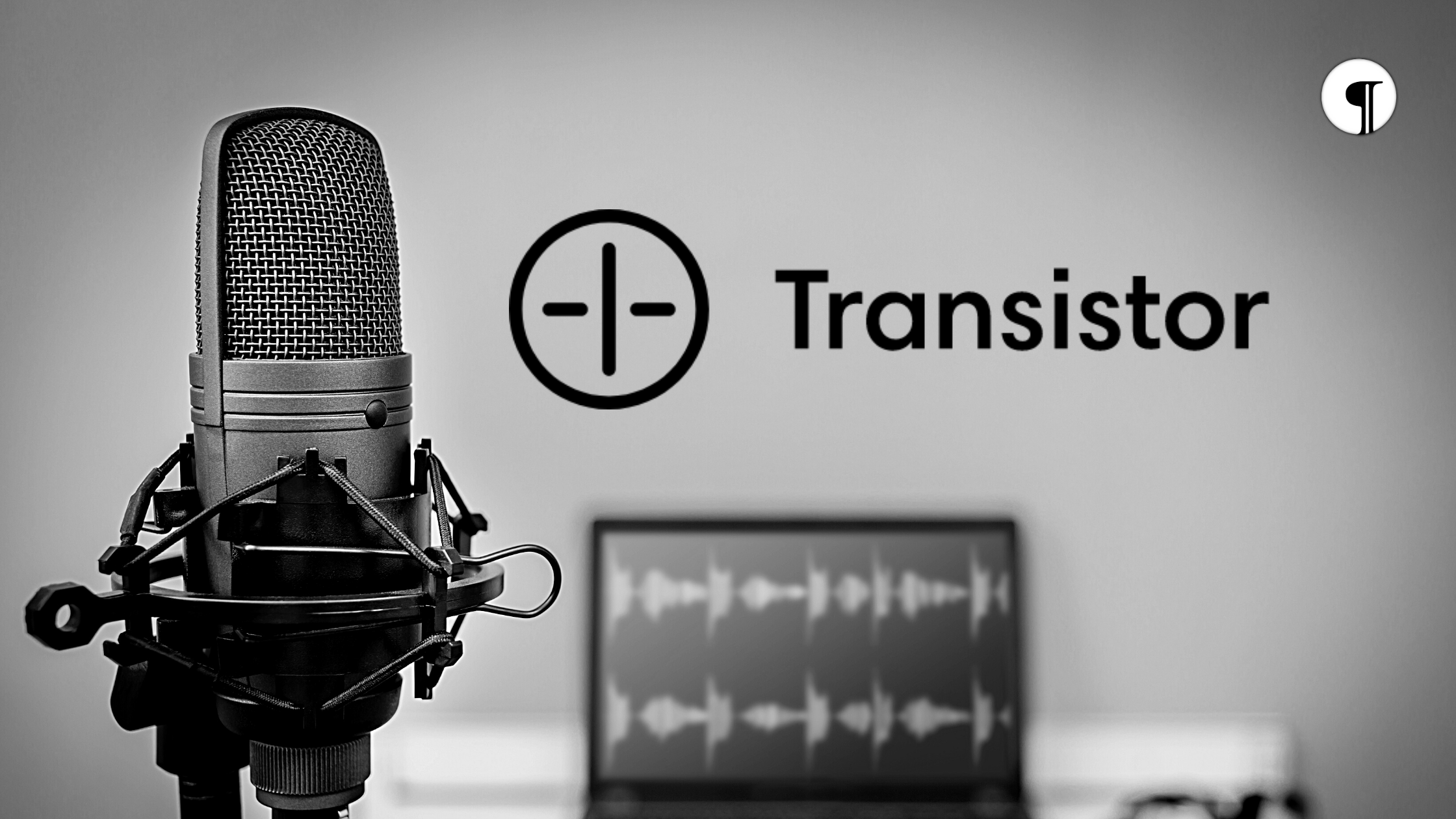 # In Conclusion
There's a plethora of podcast hosting platforms available for you to choose from, and the list will inevitably grow over the years. Take some time to think about what you're looking to get out of your podcast, and decide.
Maybe podcasting is a small side hobby, so a free plan is important to you. Or maybe you're looking to grow your podcast professionally, with sophisticated features only available on certain platforms.
No matter your situation, take the leap! Choose, or possibly even switch to another, but go get started.